Shopping Cart
Your Cart is Empty
There was an error with PayPal
Click here to try again
Thank you for your business!
You should be receiving an order confirmation from Paypal shortly.
Exit Shopping Cart
Features, Reviews and a Blog by John Sciacca
| | |
| --- | --- |
| Posted on October 2, 2013 at 10:05 AM | |
It seems that just days ago, all we could talk about was the upcoming CEDIA Expo in Denver, Colorado. Planning for Expo, getting to Expo, how to party at Expo… Then, with the speed of Gigabit data rushing through a Cat6 cable, Expo was upon us, and if you made it to Denver then you doubtless have some memories or made Expo memorable to you. And I certainly welcome you to share your thoughts in the comments section; honestly, one of my favorite things about attending the show is connecting with others and hearing what they say that really excited them. (Another is all the free dinners and drinks, but that really isn't the kind of thing you want to read about.)
But if you missed out on going to Expo, or took a lot of training classes that kept you off the show floor, here's some of the things that caught my eye.  
The Vibe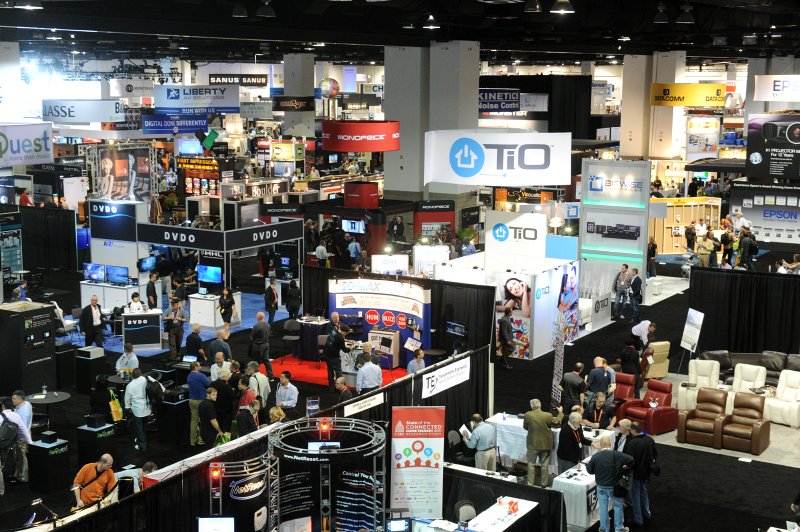 Photo:The Photo Group
Overall the vibe on the floor was buzzing with positive energy. People seemed to be in good spirits, engaging manufacturers and actively checking things out. It also felt more crowded than some of the recent shows in Indy and Atlanta, with all of the aisles crowded with people, including Saturday which in recent years has been like a Ghost Town. A Ghost Town filled with amazing audio and video, but a Ghost Town nonetheless…
I feel this was a combination of four things:
1) People – myself definitely included – just love the show being in Denver. It's an awesome, clean, safe city that is walking-friendly with tons of restaurants and bars in close proximity and the convention center is easy to navigate. Except getting to the high-performance audio rooms which seems like you had to walk down a long, lonely, nightmare tunnel out of a Saw movie or something. (Though, I met one person – KEF's Brand Ambassador, Johann Coorg – who said he actually preferred the show being in Atlanta.)
2) The economy seems to be recovering across the country. Every integrator that I spoke with said that things were picking up for them and they had lots of projects in the pipeline and they were optimistic that this year would be better than the last.
3) The Denver Convention Center seemed physically smaller. This definitely made the show a bit more compressed, but which also helped you to zip around quicker. You could stand in one place and see the four boundaries of the showfloor, and they were definitely not as wide/deep as Indy.
4) There actually were more people. According to CEDIA's numbers, "More than 470 exhibitors and 17,900 attendees from 84 countries participated. Professional and overall attendance both grew by 6% while new exhibitor participation grew by 20% and first-time attendees increased by 50% year over year."
Click here to continue reading my recap of the best audio demos I heard at CEDIA Expo, which includes listening to these little fellas...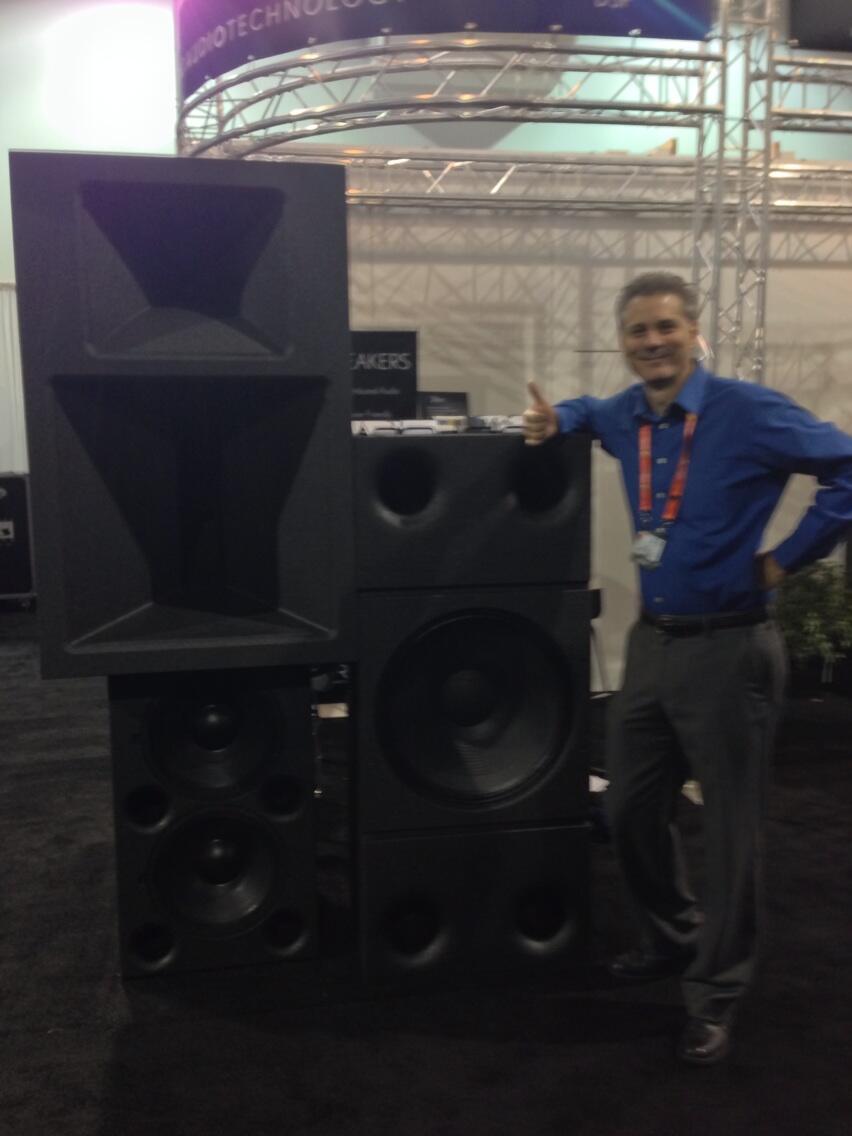 Categories: October 2013, CES/CEDIA
/