Shopping Cart
Your Cart is Empty
There was an error with PayPal
Click here to try again
Thank you for your business!
You should be receiving an order confirmation from Paypal shortly.
Exit Shopping Cart
Features, Reviews and a Blog by John Sciacca
| | |
| --- | --- |
| Posted on November 1, 2013 at 11:05 AM | |
There was a time not that long ago when you couldn't walk 10 paces at an electronics' trade show without being bombarded by some TV huckster wanting you to see their latest 3-D demonstration.
There would be people lined up like cattle at a feeding trough, crowding around for their turn to grab a pair of glasses and then stand ogling a screen playing an endless demo loop of some carefully selected, overly-bright eye-popping 3-D material.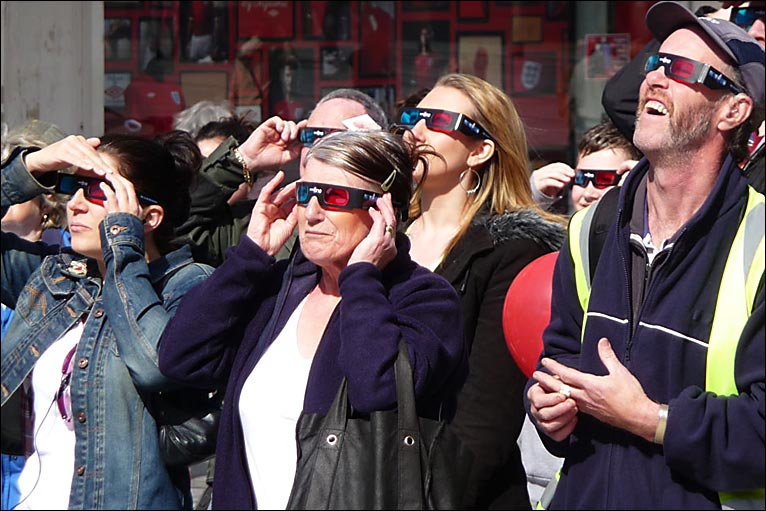 And during the initial, fevered days of 3-D's rush-to-launch, manufacturers touted the benefits of their particular secret sauce of 3-D, waging not-so-subtle war on the competing technologies.
"Active is the best! Active is the only way to get true HD with 3-D!"
"Our active uses the same technology as commercial cinemas! The actual SAME! Do you want different or same?!"

"Forget active...passive rules! Passive is easy on the eyes and loves puppies!"
"Active doesn't have any weird ghosting or make you hold your head in a vice to watch! Oh, and active supports free-range farming!"
"Our glasses are so light and comfortable and cool looking, you will want to wear them all day! Though, please don't. Because they might cause you to go blind. So just, you know, we have the coolest glasses."

"Passive glasses are cheaper, don't need batteries, and we're not saying that active is purposefully trying to blind you, but passive loves eyes even more than it does puppies!"
Then there were the demonstrations touting glasses-free 3-D. Like the guy that would roll into town with Dr. Wondercure's Magic Tincture and Unguent, glasses-less 3-D was always off to the side, in a corner area trying to draw people in to the rabbit-hole with pitches of, "All the fun and excitement you've come to love about the third dimension and none of the glasses and stuff you don't!"
People would stand before these highly-textured screens, roughly 3 to 4 feet away, with their feet planted firmly in the provided yellow "stand here so it works" footprints and remain locked in the narrow head-space geosynchronous orbit required to support the fantasy and illusion that is 3-D sans-glasses. Which always kinda, sorta worked if you were the only one watching and didn't move and liked to watch TV pretty much like this...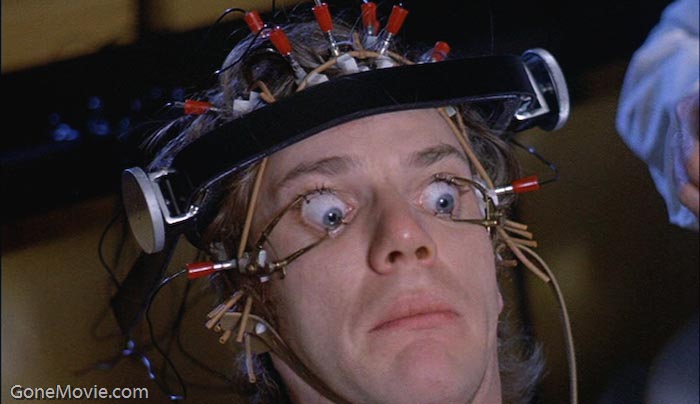 Well, lately I've noticed a few things about 3-D that make me believe that it is both dead and here to stay. Here's the case for both sides:
Why It's Dead . . .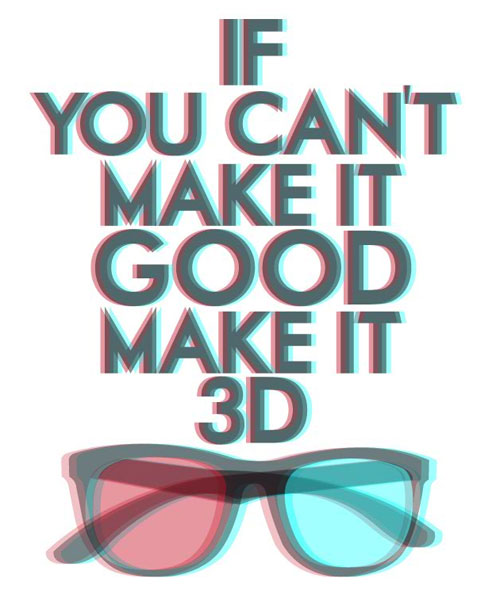 At the Custom Installation Design and Installation Association (CEDIA) Expo this past September, I didn't see a single 3-D demo. Nope. Nary a single vendor showing 3-D. Lots of talk about 4K and HDMI 2.0, but mum was the word on 3-D. At CES this past January, the 3-D demos were more technology demonstrations being used to support 4K. (To be fair, 3D in 4K looks pretty stunning, with the technology able to support FULL resolution HD to both eyes with passive glasses.)

Walk through a big-box store nowadays and you'll likely find the 3-D displays totally devoid of people, and often in disrepair, missing glasses or not showing 3-D material.  
People are over 3-D. They've seen it, and they're not impressed. (Especially the ones that get nauseous or blinding headaches from it or that 10% or so of the population unable to see the effect.) Because the truth is, 3-D is a technology the masses never wanted or asked for.
It was more the brainchild of TV manufacturers who were sitting around corporate boardrooms wondering, "What the hell else are we gonna do now to get people to buy TVs?!?" Once TVs reached a saturation point in the marketplace where 1080p resolution was ubiquitous; sets were ultra-thin, ultra-bright, ultra-smart; had contrast ratios that measured damn-near infinity; and were selling for around $10 to $20 per inch, they had to come up with something, anything to get Joe Public to feel compelled to buy a new TV. (And it's happening all over again now with 4K, by the way, which will provide no real benefit for the vast majority of the TV-watching public.)
Please continue reading more reasons why 3D is and isn't dead at Theo's Roundtable...

Categories: October 2013, 3D TV, Rants
/