Shopping Cart
Your Cart is Empty
There was an error with PayPal
Click here to try again
Thank you for your business!
You should be receiving an order confirmation from Paypal shortly.
Exit Shopping Cart
Features, Reviews and a Blog by John Sciacca
| | |
| --- | --- |
| Posted on January 16, 2014 at 11:25 AM | |
Another CES is in the bag, and after spending a week in the eye of the storm, it is nice to be back home away from the throngs of people and electron bombardment.
After taking a couple of days to let things settle and go over my notes and work through the weird ear-clogging head cold I came back with, here's a list of the items that most stuck out to my eyes and ears while wandering the near 2-million square feet of Vegas show space...
Best Knob Feel: D'Agostino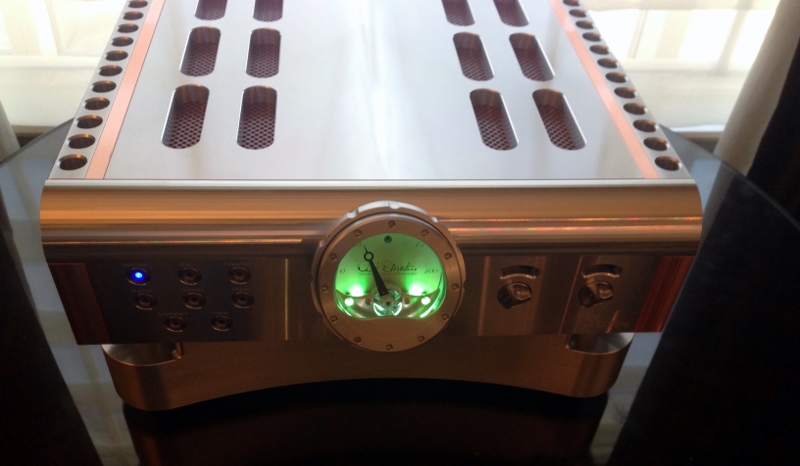 If I have one audiophile fetish, it would be knob feel. There is nothing that beats the feel of a well-balanced, smooth turning, perfectly machined volume knob on a piece of high-end gear like a pre-amp. Now, whenever I come across a new piece of gear, I always reach out and take the knob for a spin. This year, I got some good knob from Mark Levinson, Lexicon, McIntosh and others, but the hands-down best knob feel goes to D'Agostino's new integrated amplifier. Imagine a volume knob that was designed as the multi-jeweled centerpiece of a certified Swiss chronometer's movement. The D'Agostino knob turns with the perfect amount of smoothness and resistance, with amazing precision and balance. The volume needle also responds to the knob in perfect sync and with exactly the right amount of raise per rotation. I probably spent a good minute wheeling the knob around in glorious, beautiful circles revelling in the tactile feedback. If you ever get the chance to turn a D'Agostino knob, I highly recommend it.
Most Over the Top: Sennheiser Orpheus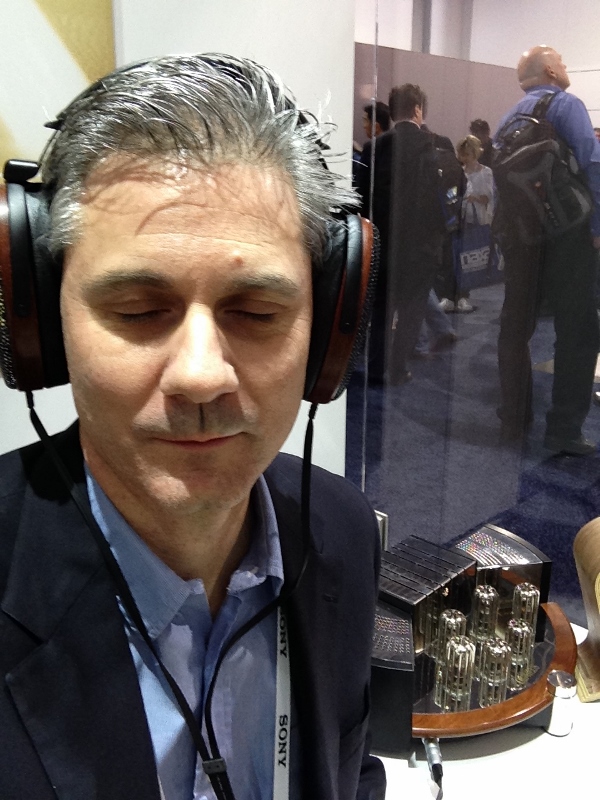 With only 300 pieces ever made back in 1991, the $16,000 Sennheiser Orpheus still stand atop the tower of the world's most expensive and exclusive headphones. Apparently they are selling for over $30,000 on eBay now. First, they feel like putting opulence onto your ears. The leather is supple and buttery and rich. Imagine wrapping your head in a Rolls Royce Phantom. Second, the tube amp is beautiful and looks like the perfect audiophile accessory to accompany such a masterpiece. As a sidenote, the volume knob was no slouch either. And the sound… Ah, what can one say of perfection? I'd say that it was if a hundred angels were singing into my ears, but I think these phones imaged better and played much lower.
Most Likely to Change the World: 3D Printing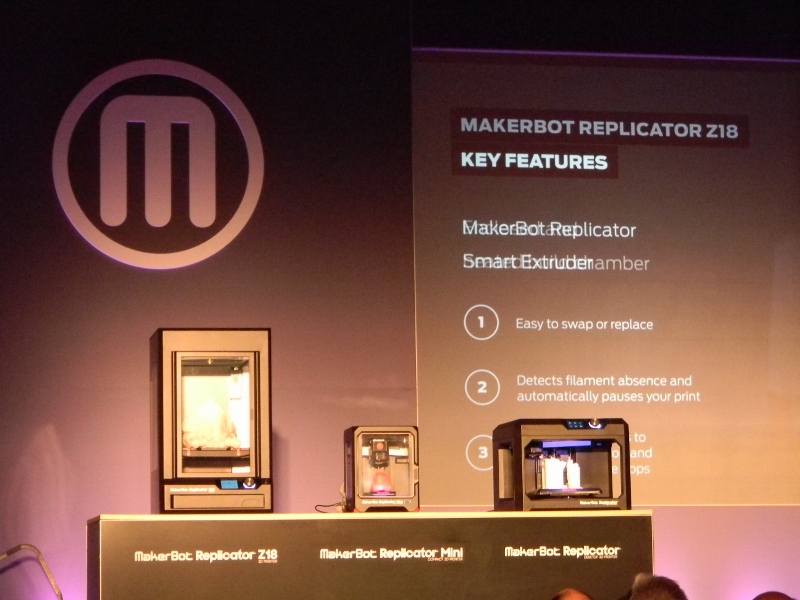 If you've never seen a 3D Printer in action, it is literally like watching magic happen before your eyes. Last year at CES there were a few 3D printers, but this year that was a large section in the South Hall filled with different manufacturers showing off their takes on this technology. Some printing in PLA filament derived from corn, others using sugar and others using chocolate. Yes. Chocolate. That you print stuff with. And then eat. We are finally living in a time worthy of Willy Wonka! It probably isn't too much of a stretch to say that 3D Printing could launch the next industrial revolution, as they speed up production and limit losses from R&D and lead to innovation. And all of it capable of being done on a desktop anywhere. MakerBot talked about a Robohand that one user made, which allows people to print a prosthetic hand for under $5 in parts compared to tens of thousands for a traditional prosthetic. MakerBot also announced its initiative to put a desktop 3D printer in every school in the US, and so far the company's printers have impacted more than 106,000 students. MakerBot's president compared it to his childhood and growing up learning BASIC with an Apple II computer in the classroom, and will be empowering the next generation to be smarter.
Best Sound: TAD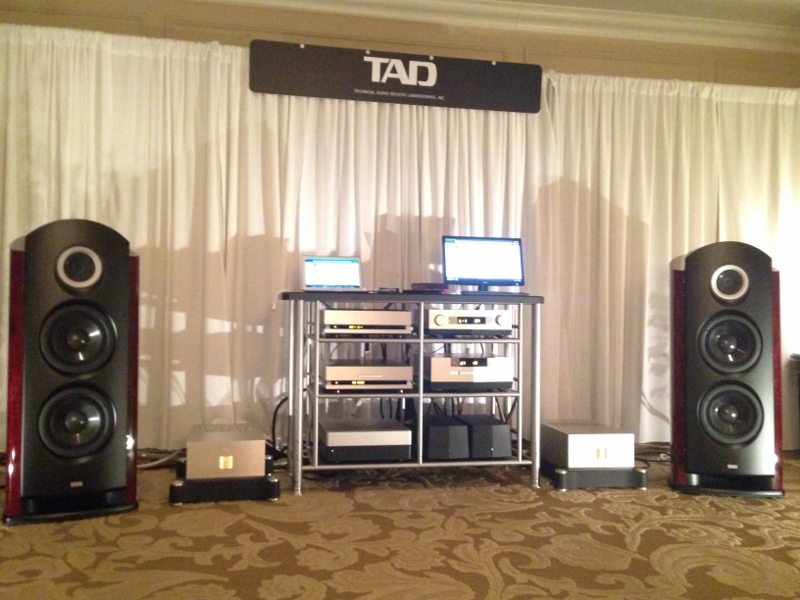 Wandering the floors of The Venetian is a guilty pleasure as you indulge in suite after suite of six-figure audio systems. And year after year I seek out Andrew Jones Technical Audio Design (TAD) Reference One loudspeakers. In fact, on my first visit to the TAD suite, Andrew wasn't there and they were demoing a smaller pair of TADs so I returned an hour later for my once-a-year listening sesh. Andrew didn't disappoint, regaling us with awesome stories as he selected wonderful tracks of music to play on his system. These massive, $78,000/pair towers deliver the quintessential audiophile experience in my opinion, with lightning-quick, hyper-detailed sound from the Beryllium drivers, and bass that is huge and deep yet still tight and controlled. These babies are on my "if I win the lottery" must-buy list.  
Best Door Lock: Goji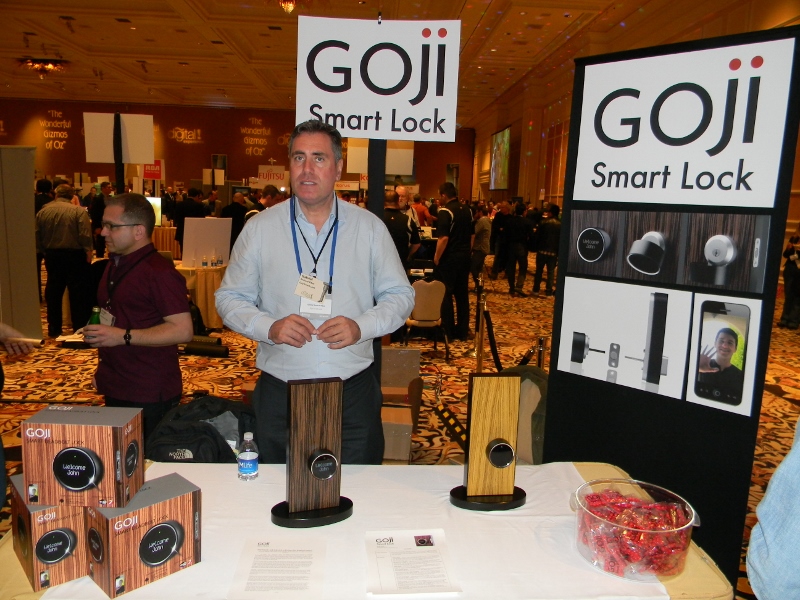 There was no shortage of smart door locks at CES, but the one that most caught my eye was the Goji. This lock has an industrial design that would make you call it the "Nest of doorlocks." (Well, it made me call it that.) (Also, I'm sure that Goji would be happen if Google wanted to buy them for $3.2 Billion...) As you walk up to the lock, it will recognize you by name and automatically open. If it is a stranger, the Goji will snap a picture of them and then send it to you so you can see who is there. Also, Goji is looking to integrate with some of our favorite automation systems. Look forward to a review…Also, how can I not love a product that says, "Welcome John!" on its box?!
Most Random Celebrity Sighting: Lisa Loeb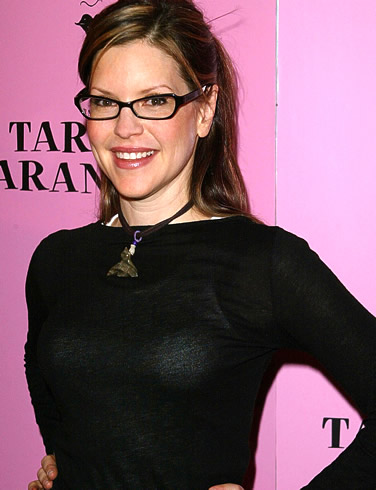 There is no shortage of celebrities hanging around booths at CES. Last year walking out of the DTS booth I stumbled into magician David Blaine. (His business card is a playing card with his details in micro-printed script. Way cool.) This year I walked straight into Lisa Loeb coming off an elevator on the 35th floor at The Venetian. I looked down, saw her name tag, and said, "Holy crap! That's Lisa Loeb!" and by then she was gone. I chose to "Stay (I Missed You)" and not to chase after her like a creeper, but don't think I didn't want to.
Click here to keep reading more of my most favorite things from CES 2014!

Categories: January 2014, CES/CEDIA, Best Of...
/