Shopping Cart
Your Cart is Empty
There was an error with PayPal
Click here to try again
Thank you for your business!
You should be receiving an order confirmation from Paypal shortly.
Exit Shopping Cart
Features, Reviews and a Blog by John Sciacca
| | |
| --- | --- |
| Posted on February 11, 2014 at 4:40 PM | |
"You can be a millionaire… and never pay taxes! You say, 'Steve, how can I be a millionaire and never pay taxes?' First…get a million dollars." -- Steve Martin
Sometimes when I read about people talking about social media for their business and needing to embrace social media to be successful, it makes me think of that Steve Martin quote. It's like saying becoming a millionaire is easy…just get a million bucks. Want some more surefire, can't miss business advice? Be successful and hugely profitable. Land big jobs. Acquire a stable of billionaire clients. There. Easy.
The thing that you don't often hear about is the all-important how. This would be like someone asking me back when I was a golf pro, "John, how do I shot a lower score?" and me responding with, "It's simple! Just play better!" Yes, it's true, but it's not at all helpful.
Resi blogger, Heather Sidorowicz, touched on this a bit last week with her "Reach Your Demographic with Social Media" post. She offered tips like developing a social personality, posting to your site consistently and talking about completed jobs.
But even so, is that enough to turn your company's social media platform into a money generating venture? Because ultimately, isn't that our goal? Are regular posts with beautiful pictures and clever, well-written, personality-packed prose enough to transform your followers into purchasers? For the majority of custom installers, I'm afraid the answer is likely no or possibly maybe. And even that will require a lot of time and effort.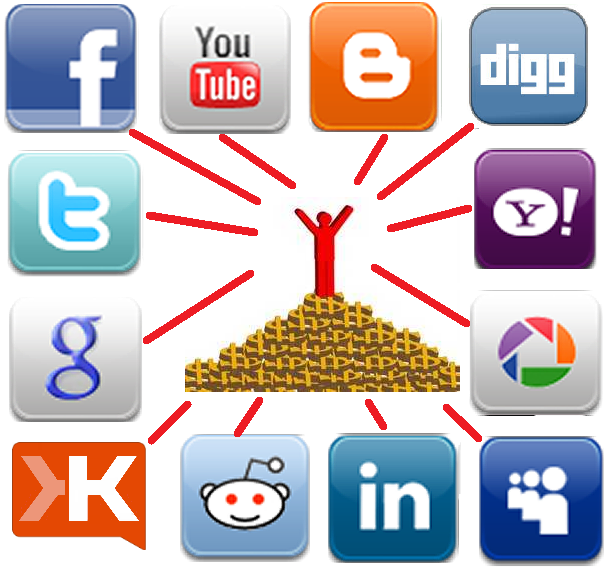 You have to kiss a lot of frogs…




As an example, consider this… I've written for Sound & Vision magazine for about 14 years now. At its peak, S&V had a monthly circulation of about 300,000. That meant every month there were potentially 300,000 people reading my column with a byline that mentioned me and my company by name and location. And these were 300,000 consumers that were interested in audio and video, literally paying money to read more about it. It was the most highly targeted "advertising" possible. And the business gleaned from all of those potential eyeballs that I touched for all of these years? I think we've landed maybe two or three sales.




I participated in a CEDIA panel a few years ago titled, "Social Networking Forum: How to Leverage Popular Social Media Platforms to Grow Your Business." The three-hour panel had a lot of tips about using social media and the dangers of abusing it, but I'm afraid it didn't really offer any concrete examples of the ever important how. While I'm not sure there is a silver-bullet how, here are five things that could work for monetizing and maximizing your company's social platform.




Leverage bigger accounts




To quote myself from the panel, "The purpose of being [at the CEDIA panel] is a business objective, not to have 1,000 Facebook friends..." Gathering a bunch of followers for the sake of having big numbers is pointless if you can't actually engage them to do anything. But at the same time, if you don't have any followers, you might as well be shouting into a black hole (or perhaps tweeting into the wind). One of the most difficult things about being successful on social media is developing an audience of people that actually listens to you. I have over 1,700 Twitter followers, and I'm often lucky to get a single response if I pose a question.




Besides printing your social media info on business cards and websites and invoices and customer correspondence, I don't really have a great suggestion for you on this one. For most CI companies, developing a following will likely be a slow process. But, one way to quickly and easily reach more people is by leveraging the power of larger accounts. Why not get Control4 (@control4 21,374 Twitter followers, 12,543 Facebook likes), Crestron (@crestronhq 14,403 followers, 8,595 likes), Sonos (@sonos 51,886 followers, 275,177 likes) to help you reach a much larger audience? If you do an install that features a company's products, tell them about it and they will often pass that along to their (likely) much broader audience. Companies like OmniMount (@omnimount), Stewart (@stewartfilm), Screen Innovations (@siscreens), Middle Atlantic (@middleatlantic), Draper (@draperinc) and Digital Projection (@dprojection) are all active on social networking and are quick to pass along items. It's certainly possible that one of their followers may live in your area and be interested in having work done.




An offer they can't refuse




The most "successful" social media campaigns typically offer something... Click here to continue reading this and three more almost surefire tips to succeed at $ocial media!


Categories: February 2014, CES/CEDIA, CTA

0

/