Shopping Cart
Your Cart is Empty
There was an error with PayPal
Click here to try again
Thank you for your business!
You should be receiving an order confirmation from Paypal shortly.
Exit Shopping Cart
Features, Reviews and a Blog by John Sciacca
| | |
| --- | --- |
| Posted on April 1, 2014 at 11:05 AM | |
"In military-speak, situational awareness is defined as the ability to identify, process, and comprehend the critical elements of information about what is happening to the team with regard to a mission. More simply, it's being aware of what is going on around you." – "SEAL Survival Guide: A Navy SEAL's Secrets to Surviving Any Disaster," Cade Courtley
It's tough not to be impressed and a little fascinated by SEALs, especially the more you get to know about the brutal training that is designed to weed out all but the superhumanly toughest of any BUD/S (Basic Underwater Demolition/SEAL) class. My cousin made it through BUD/S (he was part of the class chronicled in Dick Couch's "The Warrior Elite: The Forging of SEAL Class 228" ), earned his Trident, and was a member of Team 7 for several years, and some of his stories from training are truly legendary. (One night, they were forced to run along the beach, boots in the surf, for miles. While they were running, the instructor followed along in the back of a pick-up all the while saying, "NOBODY LOVES YOU…NOBODY LOVES YOU…" in a droning monotone over and over into a megaphone.)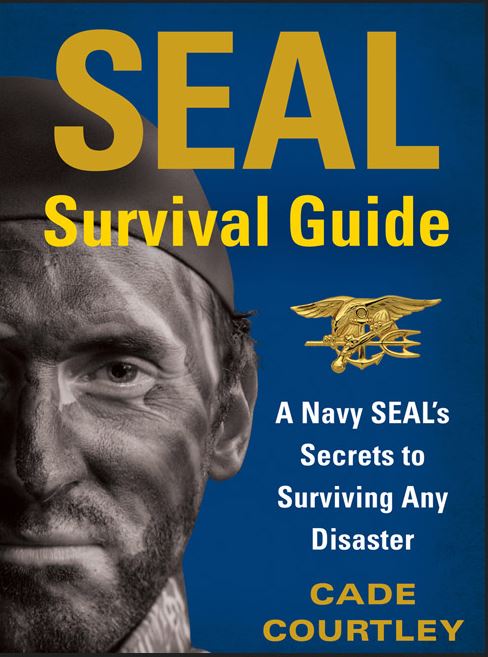 When the instructors weren't trying to freeze, drown or beat the recruits down, they were training and hardening them for things that would help them – and their future Team – survive when it all goes sideways in the bush.
At any moment, leaders of the class can be called on to count off the muster. When asked, you needed to know the whereabouts and status of each man in the class: how many are present, how many are in medical, how many are off doing something else. Get the muster wrong, and you get wet-and-sandy. Importance: No matter what is going on, always know where every man is so you never leave anyone behind.
When they would "drop and push 'em out," they had to face a specific direction. And there is no pulling out a compass and doing a quick check; drop and face the wrong way, and expect to get the instructor's attention which is never a good thing. (Expect to hear a calmly disappointed, "Get wet and sandy." ) Lesson: Always know where you are and where you are headed so you don't get lost.
At standing rest, they would position a canteen on the ground pointing towards the nearest body of water. To SEALs water is safety, and always knowing where the nearest water is for concealment, exfil or escape could save your life.
While we probably/hopefully don't have to worry about being ambushed or IED'd on a jobsite, there is something to be learned from heightening the situational awareness of you and your team on a job. Beyond just the normal things like not walking off a rafter or drilling into a water line, paying attention to the little things can save big problems later.
Click here to read several things you can learn from the SEALs to be better on the job!
To read my cousin's post on what a silenced weapon really sounds like, click here...

Categories: April 2014, Family, CTA
/