Shopping Cart
Your Cart is Empty
There was an error with PayPal
Click here to try again
Thank you for your business!
You should be receiving an order confirmation from Paypal shortly.
Exit Shopping Cart
Features, Reviews and a Blog by John Sciacca
| | |
| --- | --- |
| Posted on January 22, 2011 at 4:40 PM | |
First off, let me say that Jeremy Burkhardt is insanely successful. He's been a custom installer, risen to the ranks of President of SpeakerCraft, one of the largest and most successful audio distribution companies around, sits on all kinds of CEDIA boards, has incredibly business sense, and has an amazing sense and vision for this industry. Also, he puts on the hands-down best press events at CEDIA. Whether that is free iPod giveaways, retro Command and Conquer stylized ad campaigns for a product, creating a carnival in downtown Denver, or bringing in Lucent Dossier to titillate and confuse the press corps,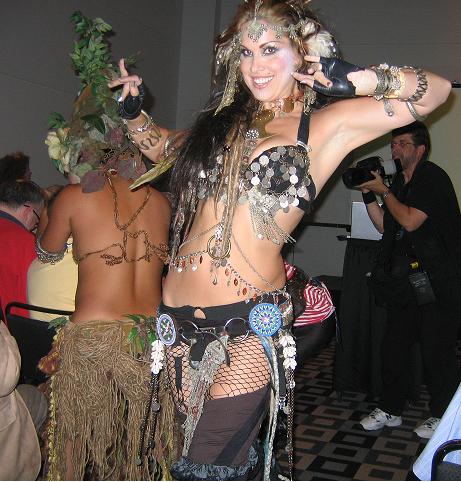 the only thing you can be sure of at one of Jeremy's events is that you can be sure of *nothing*. Except for having a good time. (You can see his company bio here.)

So, respect, Jeremy, full and complete respect.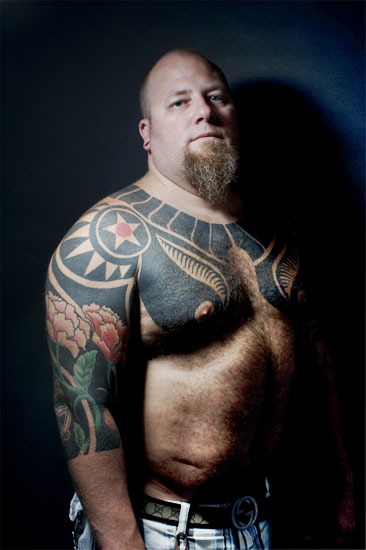 So I was reading through the December 2010 issue of Residential Systems today – yes, I'm woefully behind on my reading – and I came to Jeremy's column on page 20 entitled "Burkhardt's Ice Breakers." It is sub-headed "The more you know about your clients, the more you can grow."
Now, I dig this philosophy. I look for ways to connect with my clients. I kind of mentioned this in my story during my initial encounter with GB. To wit, my exact quote was:
So, I'm gonna share a Sciacca-trick with you. I try to find a way to relate to potential customers. What can we talk about where there is common ground? Can we discuss movies? Are you into wines? Do you like cars? Are you wearing a watch I can make some poignant comment on? Whatever. I'm looking for little clueseys, like Holmes.
So, I agree with Jeremy that you "also [have] to 'design' the relationship that you have with" your prospective client. It helps to break down that wall of salesman/customer and creates a bond that will hopefully last for years. It not only makes it easier to upsell them to better (more expensive) product, but it makes for a much nicer working relationship.
Jeremy recommends trying "to learn the most that you possibly can about what a client really wants by engaging them, asking good questions and really understanding their needs."
"You can use each piece of knowledge gained to show them that you pay attention, listen, and care about servicing them." He then goes on to list forty-six – 46! – questions that should be used to "break the ice." Now, many of these are pretty benign like, "Client name" and "Current home address." But then he gets into some stuff, that had me thinking, "Really? You want me to ask them that? And how do you even bring that up organically?"
Here is a possible dialog featuring some of Jeremy's questions.
"So, Mr. and Mrs. New Client, I trust you've cleared your afternoon schedule so we can go through these extensive interview and barrage of questions I've prepared, so that I can properly understand the full scope of your lifestyle needs and fully design your new audio system."
"Sure. Great. Seems a little odd, but, you know, whatever. Fire away!"
"So, (#10) how much time per week is each member of you family on the computer and where?"
"Umm, well, I've never really thought about it. Eight to 12 hours maybe? And we all have laptops so, um, in our rooms I guess."
(The wife) "I never leave the house. It's like a multi-roomed, cream and taffeta suburban prison. If you take away my Internet, I swear to God, I'll kill myself. And it won't be all clean and quiet either."
"Oh, honey! So melodramatic! So, I guess put her down for like 30-40 hours per week."
"OK, judging by your sterile, museum-like, icy decor, I'm guessing a definite no to this one, but it's on the list so I need to ask. (#9) Do your children have video games?"
"Nope, no children for us. We always just preferred the free-and-easy life of not having any kids. Right honey?"

(The wife) "We haven't slept together in years. Years. He's unable to father children -- some issue with too much bike riding while wearing restricting undergaments or something -- but he's not really a man in that regard, if you get what I'm saying."

"Uh, yes, I uh..."
"Not...a...man."

"Marvelous. Now, I'm looking at you, sir, and I'm thinking you've kept yourself in pretty nice shape! You must work out, watch what you eat, lots of lean meats and veggies. And your wife is no eye sore either, with none of those first hints of that old lady arm-flab hang thing, so (#13) I'm guessing that you are probably both in your early 60s…?"
"We both just turned 50."
(The wife) Blows out a long series of perfect smoke rings while holding strict eye contact and making questionably lewd mouth gestures.
"OK. Perfect. (#14) And, uh, where did you go to school?"
"School? Where did I go to school?"
"Yes. Your educational background. It's important for my system design."
"Well, I got my undergrad at a state school and then went on to Brown."
"And your wife?"
"Well, she didn't go to school."
"Is that true, ma'am? No higher education for you?"
(The wife) "Mummy and daddy felt that a woman's role was to grew up and marry successfully. So, you can imagine how I've disappointed them."
"Ah-ha. I see. Well, that's OK. You don't need schooling to be successful. So, I need to ask, sir, (#15) what did you study at Brown."
"Business and economics. I graduated with honors."
"Of course you did. I actually don't need your GPA but if you have your diploma handy, I'll just take a quick digital snap of it with my phone. And (#17) do you like your job?"
"Really I just can't see how this has anything whatsoever to do with my new audio system."
"I can assure you, sir, these answers will prove the difference between a system that is outstanding and one that is merely a giant, hateful load."
"Well, if you say so. I mostly like my job I suppose. No one ever says, 'Gee, I hope I grow up to be a successful regional-manager at a national discount chain!' but we all make sacrifices. At the end of the day, I'm able to provide for my family, and that makes me enjoy my job."
(The wife) "I hate my job. Hate it."
"And (#16) where is it that you work, ma'am?"
(The wife) "Here. In this cage. I'm totally unfulfilled in my role as 'house wife.' I feel trapped and forgotten, like my life has just been a giant waste. You see this cigarette? How it is slowly burning away and turning to cold, dead ash? That, young man, is my soul."
"That's great. OK. (#22) What do you guys like to talk about?"
"Well, you know, the usual. Of course we talk about the kids and what they've been doing at school and what hijinks went on at the office and any good features from the Journal and what our neighbors, the Johnsons have been up to – they've been building this new pool for MONTHS – and then what we'll be watching on TV that night."
(The wife) Staring into the burning ember of her dying soulgarette. "We never talk. I live in a silent, loveless world. It's like my entire life is a Scientology birth. I'm dying inside. Being eaten and hollowed out like one of those freak walnuts you find."
"Outstanding. So, quick, (#24) Name your top three movies and (#25) favorite bands. Go!"
"Oh, boy, any old action film'll do for me. I like the Clint Eastwood and the Arnold Schwarzenegger and the Van Damme. And I like the Rolling Stones and Beatles and some Sinatra on occasion. Honey?"
(The wife) "Escapist, period pieces. Stories of hope and triumph of the female spirit. Prison break movies. Films with subtitles."
"OK. But to be clear, that's not really naming three films. So I'll just make a note that we'll come back to that one. (#34) Do you eat popcorn or candy during these movie watching sessions?"
"Sure. I mean, who doesn't like buttered popcorn and Junior Mints? Am I right?"
(The wife) "I don't. I don't like them at all. They remind me of you."
"That's super. Here's an ice breaker: (#32) Do you folks drink? Like booze? And I'm gonna need to know what kind."
"Boy, that's really kind of a personal question, especially coming from my audio man, don't you think."
"OK, first off, it's *potential* audio man. Depending on how you answer these questions, I may or may not accept you as a customer. But, yes, it is personal, but I need to know what kind of clientele we're dealing with."
"Well, I like reserve cabernets, barrel aged whiskeys, single malt scotches."
"And how do you take your drink...neat, splash of water, on the rocks?"
"Really? You need to know how I take my drink?"
"Yes. It's actually quite crucial to the design process."
"How in the world does knowing how I take my drink help you to design my audio system?" 
"OK. Let's say you take your drink with a lot of ice. That is ice that is going to be rattling around in the glass. Tinkling and chinkling and making all kinds of high frequency noise in the room. I have to plan for that and then use acoustic treatments to tame the room accordingly, but biased on your side because that's where you'll be sitting. With your noisy cubes."
"Oh. OK. Wow. I really had no idea this was such an involved process. Well, you know what they say, 'Single malt, single cube!' I've kind of made that general a rule to live by."
"Well, I've heard that for single malts, one cube can be used to 'open the flavor,' but that real aficionados -- you know, the true smokey, peat-bog loving scotch-o-philes -- leave the flavor closed. Specifically because they ain't no bitch. Plus there's none of that residual high-frequency distortion to worry about. And your wife? What's her libation of choice?"
"My wife, well, she doesn't really dri…"
(The wife) "Vodka. I drink vodka. Straight-up, over ice, shaken, stirred, mixed with juice, through a straw, straight out of the bottle, in a Dr. Pepper cup, out of a cereal bowl. I don't care. Plastic jug, glass bottle, airplane mini or by the gallon. As long as it's vodka, young man, I don't care a whit."

"Honey? Why, when did you start drinking again?"
(The wife) "You don't even know me or the hell that it is to live here." Takes long, slow drink from large plastic cup sitting on table beside her.

"Fantastic. Well, it looks like you two might have some new things to talk about later. I'm going to just make an addendum here to your answer for question #22. So, I'll try and wrap this up. Just like, well, several more questions. I have 46 of them in total. Here's a fun one: (#33) Do you drink still or sparkling water?"
"Umm, tap. Or what comes out of our fridge. So I guess that's still."
(The wife) "Vodka."
"Sir, (#39) what kind of pen you use. This is important for check signing purposes."
"Like the brand or the type?"
"The brand, make and model, specifically."
"Just whatever is lying around, I guess. A Bic or a Paper Mate or maybe a Uni Ball."
"Really? That's it? Nothing like a Mont Blanc or a Waterman or a Conway Stewart or Caran d'Ache or even a Cross for heaven's sake?"
"I never really thought about it, I guess. It's just a pen…"
"Well, I'm not going to lie to you; that is most disappointing."
"I like blue ink. Does that help?"
"Pressing on… I'll just need you to loosen up your clothing a bit for these next few as we get into some wardrobe questions.  Of course I'll need to know (#36) what kind of watch you wear, (#37) what kinds of shoes you wear, and (#38 ) what kind of belt you wear. So, if you'll just pull back your jacket sleeve and pull up your trouser leg, sir, and ma'am if I can get you to unblouse your shirt a bit for... Oh, whoa, no! Ma'am! Stop! You can leave you shirt and pants on, ma'am, seriously..."
(The wife) "I haven't felt the wanton stare of a man's eyes trespassing over my body in years. Go on. Take a look. Take a good...long...look."
"Yes, well, I'm pretty sure there aren't any questions related to your undergarments or possible skin or mole discolorations. Well, hang on a sec, let me just look over this list one more time…hmm, (#40) describe your house (#41) are you architecturally astute and (#42) astute about your furniture (#44) what magazines do you read (#45) what are you most proud of... Yeah, no. You can go ahead and put your clothes back on."
"Well…after all that, did we get the job? Will you do my audio system?"
"Umm, I'll, uh, have to get back to you on that. My people will be in touch."
Click here to see Jeremy's entire list of 46 questions...
(Scroll down to "Columns: Jeremy Burkhardt | Personal Info Sheet…")
Categories: January 2011, Bizarre
/