Shopping Cart
Your Cart is Empty
There was an error with PayPal
Click here to try again
Thank you for your business!
You should be receiving an order confirmation from Paypal shortly.
Exit Shopping Cart
Features, Reviews and a Blog by John Sciacca
| | |
| --- | --- |
| Posted on August 31, 2011 at 11:50 PM | |
Several months ago, our desktop computer -- an old HP that was the remnants of a "We're sending you the new Xbox 360 to review and Microsoft wants to make sure that you can test the Media Connect features so they are including a computer along with it" loaner that, uh, never, um, made its way back home -- took a silicon dump. I'm not really sure what happened to it. (Though if I had to venture a guess, I *might* would implicate Dana and the many, MANY coupon blogs and little install wizards and activators and add-ons and what-such that she deems necessary to download; all in the pursuit of saving $.50 to $.75 on something that I probably didn't need or want in the first place. Why is there never a buy-one-get-one coupon on 15-year old Scotch? That seems like some kind of discrimination if you ask me.)
At this point, the desktop computer will turn on and then will either A) immediately crash and reboot often over and over B) attempt to run Windows then crash at some point in the process and THEN reboot and likely repeat with option A or C) work fine for some random amount of time before suddenly -- you guessed it -- crashing and rebooting.
At all times the fan runs like it is trying to burst out of the case and propel the computer to Mach speeds; sounding something somewhere between an overstressed hairdryer and a 4-cylinder engine running at redline on it last, heavily used, drops of oil. The fan also frequently changes pitch, pace, volume and tempo, and since it lives in our bedroom, this can make a sound night's sleep challenging.
The computer DOES work in Safe Mode, but there are too many things that don't work in Safe Mode and, seriously, you can only stare at 640 x 480 reslolution graphics for so long.
To fuel her e-mail and coupon printing Jones, Dana has been using my HP tablet PC. My beloved little notebook that has produced SO many stories and generated no small amount of cash was purchased under the sole, express intent of being MY computer for MY writing and journalism-ey use. But, with the desktop resting in techno purgatory before heading to that great Internet cafe in the sky, Dana has commandeered my HP. And now every time I leave for an event and need to take the laptop with me, I get this guilt session about what is she to do while it is gone? (Yes; while "it" is gone, not "me." Though, to be fair, I would rate myself below the Internet as well, so I can't really blame her.


So a couple of weeks ago Dana suggested that I just buy myself a new laptop. She would just absorb the HP and then when I left town, we would both have computers. I get a new computer, she gets a computer to virus as she will and we're presumably both happy.
With CEDIA coming up, I've been getting into mid-gear about this, doing some looking, putting out some feelers, asking around, and trying to decide just what to do for my next computer. And overwhelmingly, the answer I heard from almost everyone (there was one lone dissenter; thank you, Byron! You can be my wing man any day!) was, "Get a Mac!"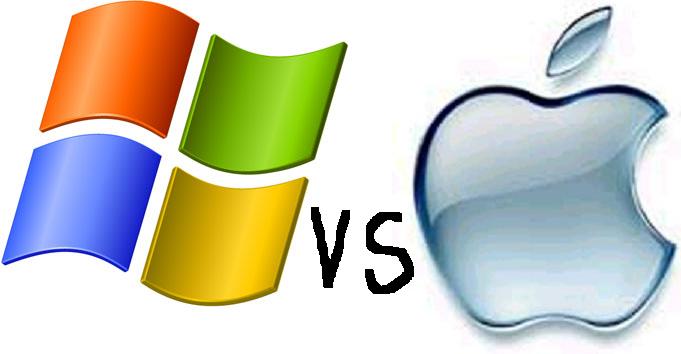 And before I get into this, I want to start by telling everyone three things:
First, I *really* appreciate all of the input. Chris Heinonen Richard Fregosa, Matt Scott (AND separate input from his hair), Pat Molettieri, Bradford Benn and pretty much every sales person in the computer department at Best Buy Myrtle Beach. I thank you all for weighing in and sharing what is obviously incredible passion for this product.
Second, I seriously weighed this decision. Like, I spent nights lying in bed thinking about it. And just because I am swimming against the stream of popular suggestion, I don't want anyone to think that I didn't heavily consider the council.
Third, I was surprised by how many people immediately assumed that any "deal" at Best Buy would automatically be a giant rip-off. Well, maybe not surprised that people would think THAT, but surprised that I would be so easily taken in by a bad deal from the Blue Box. This is no crappy Buy Back deal. This is no $100 HDMI cable. This is no Geek Squad "3D TV glasses pairing" charge. This bundle is *actually* a really great deal. Even our Sony rep said that they couldn't offer the same deal -- at wholesale! The computer, the hybrid drive, the doubled warranty, all of it adds up to an actual great deal.
Besides the army of support for Mac -- and the fact that even Darryl Wilkinson's kids thought I was being a loser for considering a PC and that even his 86 year old dad thinks I'm a douche bag for questioning Macs superiority -- the Mac that most caught my eye was the Air. A beautiful razor edge, weighing barely more than the current 82 page Home Theater pamphlet and FaceTime capable with our iPad. But no disc drive (yes, yes, I *could* buy the Superdrive, but that is another $79 and another thing to tote around), a hard disk barely larger than my iPod, plus the most Black Card price tag.
For several days I went back and forth, agonizing over the decision, and thoroughly weighing the plusses and minuses for ME on both models. Which I realized was actually pretty ridiculous. At the end of the day, we all need to remember this is just a computer; it won't change the course of mankind, won't add or subtract a day from my life, and won't feed a single hungry person. (Well, it will feed our family in a roundabout way.) So, I had to get over myself, reduce this decision to the level of insignificant importance it really was, and just make a decision.
And in the end, I am deciding to go with what I know; Windows. And, here's why:
Price: I really only wanted to spend around $600-700 for a laptop. And even though I am opting for a PC that is $950, the Mac would be doubling my original budget right out of the chute.
Size/Weight: I travel a fair amount, and when I'm traveling I am often carrying the laptop around with me the entire time. And other than the Air -- oh, you sexy-sexy Mac Air! -- the Vaio is one of the slimmest/lightest things I've seen that still fits my other criteria. While an extra pound might not sound like much, it definitely FEELS like a lot after you have been touting it in a pack on your shoulder for 12 hours at a tradeshow.
MS Office: From my visit to Microsoft a few years ago, I still have a PC license for MS Office that includes Word, Excel and Power Point.  Buying this would be another $100-ish for Mac. (And as much as I appreciate the offer, Chris H -- and Big Ups for making it! -- I'm not sure that buying a license from you is technically legal.) And we use Excel at our shop extensively, so being able to use that -- besides
Blu-ray: The Sony machine has a Blu-ray drive which at times would come in incredibly handy. I have a fair-sized Blu disc collection -- on top of my monthly Netflix fix -- and being able to take these discs mobile will be nice.
Push-to-TV: Part of the Sony bundle is a feature that allows you to wirelessly stream content to a TV. This is regularly a $100 thing and something that we might actually use.  For those times when the Time Warner DVR bones us on missing a show, we can go to the Interwebs and still enjoy it on our 60-inch instead of huddling around a 13-inch screen. Deal maker? No. But a nice added bonus.
Big Ass Battery: The Sony and Mac both offer about 7 hours of out-of-box battery. But the Sony has a $100 option called the Sleeve battery that will *double* that to 14 hours. The Sleeve adds less than an inch and less than a pound, bring it to Mac Pro weight with some serious transcontinental battery juice. Me piace molto.
Familiarity Breeds Comfort: I *know* Windows. I'm comfortable with Windows. And, ultimately, I'm happy with Windows. My current HP uses Vista and I don't have any of the fear and loathing of it that so many others do. Maybe it's just from not knowing any better and ignorance really is bliss. And to be honest, the times that I've used Macs, I haven't found them easier; I have had a really hard time finding things. The key shortcuts are all different. Not ctrl-c copy, not ctrl-v paste. I understand and *like* being able to right click things. Granted, I'm sure it IS easier once you understand and learn the structure and the Mac-dance, and I'm sure there is some Mac equivalent to these things, but I don't really see the need to change what I know and am happy with.
Windows is Windows: Even if it is something like needing to reprogram my URC remote, there are times when I need to run a Windows program. And while there are ways to run Windows programs on a Mac, it would require some figuring out. I don't need to figure anything out to run Windows programs on Windows. And I've never needed to run a Mac program. iTunes seems to work fine on my PC -- even Vista -- and that's about as Apple-ey as I've ever needed to get.
I don't want this to be my last computer: One of the arguments for buying the Mac was "this will be the last computer you'll probably ever need to buy." And, while that IS pretty great on one level, the truth is, I like keeping up with technology. And in 3 years, I'll want to get a new laptop just because they will have improved things so much by then. And I'll be ready to try something new. And at that point I'll trickle this down to Dana and THEN maybe Mac will be right for me. Maybe.
My tech does not define me: In case you've forgotten, I use a pink (technically "mauve/berry") phone that I openly call Lady Phone. This is about the gayest, most unmanly, uncool phone that doesn't look like something they would have used to call in fire support during Saving Private Ryan. But I don't care. As a phone, it does the trick. That's kind of my take on the computer thing. I've been totally happy with PCs for years, and if buying another one keeps me from reaching that next echelon of techno-style or -- gasp! -- missing out on my "coolness factor with [Matt Scott] will definitely rise a notch or two and that's what really matters" then I'm afraid that will just have to be. Ultimately, I feel like I would only be getting a Mac at this point to make other people happy.
14-Day Window: I can't see me hating this thing, but I'll have some hardcore usage of it at CEDIA, and if I find that it comes up lacking, I've got two weeks to take it back. And then I'll skippity-bippity over to the Mac table. I'll even wear a turtleneck. But navy blue is the best I can promise.
In the end, I'm going to take a piece of advice from Bradford Benn. "The key is to pick one and fully go with it, don't look back!" Thanks, Bradford. Sounds like a plan.

Categories: August 2011, Computers
/