Shopping Cart
Your Cart is Empty
There was an error with PayPal
Click here to try again
Thank you for your business!
You should be receiving an order confirmation from Paypal shortly.
Exit Shopping Cart
Features, Reviews and a Blog by John Sciacca
| | |
| --- | --- |
| Posted on March 18, 2011 at 1:20 PM | |
"Missing...missing...missing... One of our submarines is missing, tonight. Seems she ran aground on maneuvers…Bye-bye empire, empire bye-bye... Shallow water, channel and tide..." – Thomas Dolby
I've mentioned before what a tight-knit little group the microcosm of A/V writers is. How it is a big wheel that just goes round and round... And tightest amongst that group are people that work for the remaining print mags. Not counting trade journals, we're really down to just a handful with Sound + Vision, Home Theater, Widescreen Review, Absolute Sound and a couple of others. When you figure that each of those magazines probably has a stable of maybe 6-8 regular scribes, you can imagine how small our little universe is.
Well, one of our fellows passed away the other day. A freelance writer named Gary Altunian. Gary wrote for Widescreen Review, Ultimate AV and Home Theater Magazine. And I wanted to mention his passing. Because, chances are, if you read this, you read other A/V posts, and that means that you've probably read something that Gary has written before. And, if I'm being most honest, because I'd like to think that someone out there would think enough about me to do the same if I was to pass on.
I got a text from Jeremy G on Tuesday night asking me if I'd heard the news. Gary's name was definitely familiar, so of course I did the 21st Century equivalent of "How do I know him?" and went to the Googles. I searched Gary and got a lot of hits – over 11,000 to be exact. And while his picture definitely looks familiar to me, I can't specifically say that I really knew him or ever interacted with Gary. However, I can't imagine that we didn't crossed paths at some point...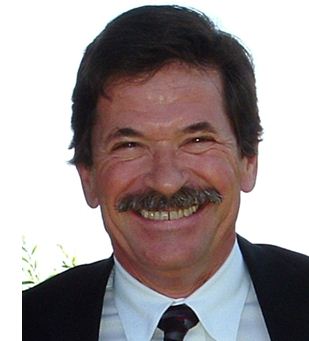 We A/V press run in such small, similar pacts that it is impossible to think that we didn't stand or sit next to each other, sharing the same air and space, taking the same notes and pictures, complaining over the same issues ("Who let all these damn bloggers in here?!" "If everyone says they love reading magazines still, then why are all of them going away?!" ) at some press event or CEDIA/CES schmooze or manufacturer booth tour over the years.




It's part of why I've made a real effort to reach out to my A/V brothers (and sisters) lately. We share the same passion, we share the same elevators, we share the same cabs (with the same "Sicacca" sign out front) and we often share the same dinner table. I've had a chance to get to know some great people – Jeremy G, Darryl Wilkinson, Geoff Morrisson, Rob Sabin, Brent Butterworth, Al Griffin, Dennis Burger, Kirsten Nelson... The list can go on. I'm sorry that I can't add Gary to that list of people that I got a chance to know.




His longtime companion, Marcia Walker, works for Yamaha and I have definitely interacted with her when arranging product loans for review. That certainly puts a much more personal spin on this for me.




Gary was part of this electronics industry for over 35 years, and was only 59 when he died.




You can leave comments about Gary here or at a variety of other sites. If you knew him, or just enjoyed reading his prose, I'd encourage it. Writers rarely get to interact with the people that we (hopefully) touch. Spouses, family and loved ones even less so. And I imagine that if something happened to me, Dana would take some joy in reading the comments from people out there that really liked what I did...




Goodbye, Gary. I hope your words live on and on...




Comment at Resi Magazine here.


Categories: March 2011

0

/